Happy Saturday! It's party time once again. Thank you so much for stopping by to join us this week. I can't wait to see what you've been up to this week. I hope everyone is having a wonderful weekend. It has turned winter here once again, but we miss the snow every time! Last Thursday night was the perfect chance, but we got nothing! We haven't had a beautiful snow here in a long time. We have another chance on Monday, but I'm not getting too excited!
Have a fantastic weekend, and thank you so much for stopping by to share with us this week!
Last Week's Most Viewed Posts:

Check out this awesome modern vintage small bedroom makeover by Grillo Designs.
Wow, Renewed Projects did an awesome job creating this fence board headboard!
Repurpose and Upcycle shared her gorgeous modern farmhouse beach condo transformation.
I love this DIY rustic 3-tier tray by aka design.
Preppy Empty Nester shared her sister's gorgeous living room/game room transformation. I love this newly found awesome blog!
Bombshell Bling shared how to make this adorable, cozy flannel scarf with hearts.
Everyday Living shared some of her gorgeous tablescapes from 2017.
This Bacon Cheeseburger Casserole by Home Cooking Memories looks delicious, and it's low carb, too!
Duct Tape and Denim shared this Chicken Enchilada Soup with Rice that sounds so yummy.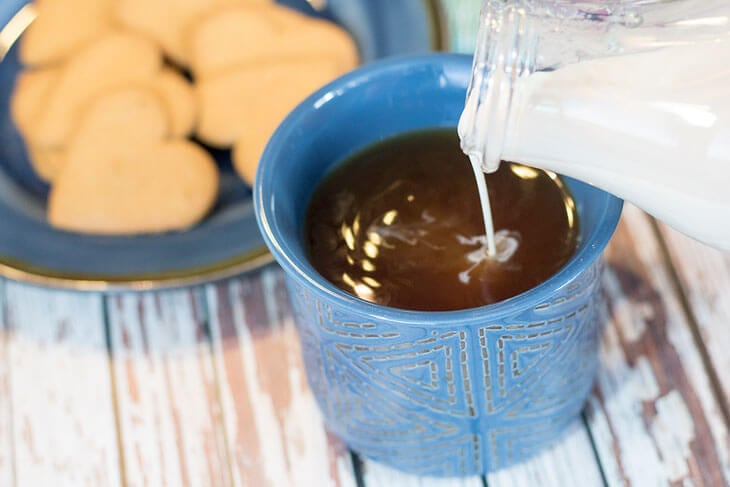 Life Sew Savory shared how to make your own Homemade Coffee Creamer! This would save me so much money!!
Congratulations to the top views this week! Thank you so much for partying with us last week.