Hi friends and welcome to the party! Thank you so much for stopping by to share with us this week. I can't wait to see what you've been up to this week. I love seeing those Christmas posts!
Is anyone else having as much trouble adjusting to this time change as I am? Last night I thought for sure it had to be at least 9:00 and it was only 7:15! At least it is now daylight when I leave for work. Have a great weekend everyone!
Have a fantastic weekend, and thank you so much for stopping by to share with us this week!
Last Week's Most Viewed Posts:
The Scrap Shoppe shared this beautiful easy fall Farmhouse vignette.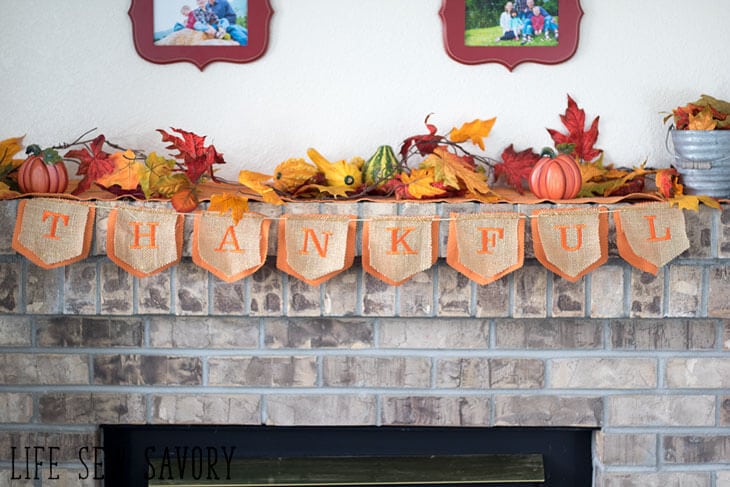 I love this Thankful banner by Life Sew Savory! Check out the great tutorial.
Penny's Vintage Home shared her awesome Christmas Mason jars. What a great idea!
How unique is this Thanksgiving succulent centerpiece by Living La Vida Holoka!
Debbie-Dabble shared her awesome harvest tea hostess tables. So many great ideas!
Love Create Celebrate shared a great tutorial for making these gold foil Christmas signs. That turned out awesome!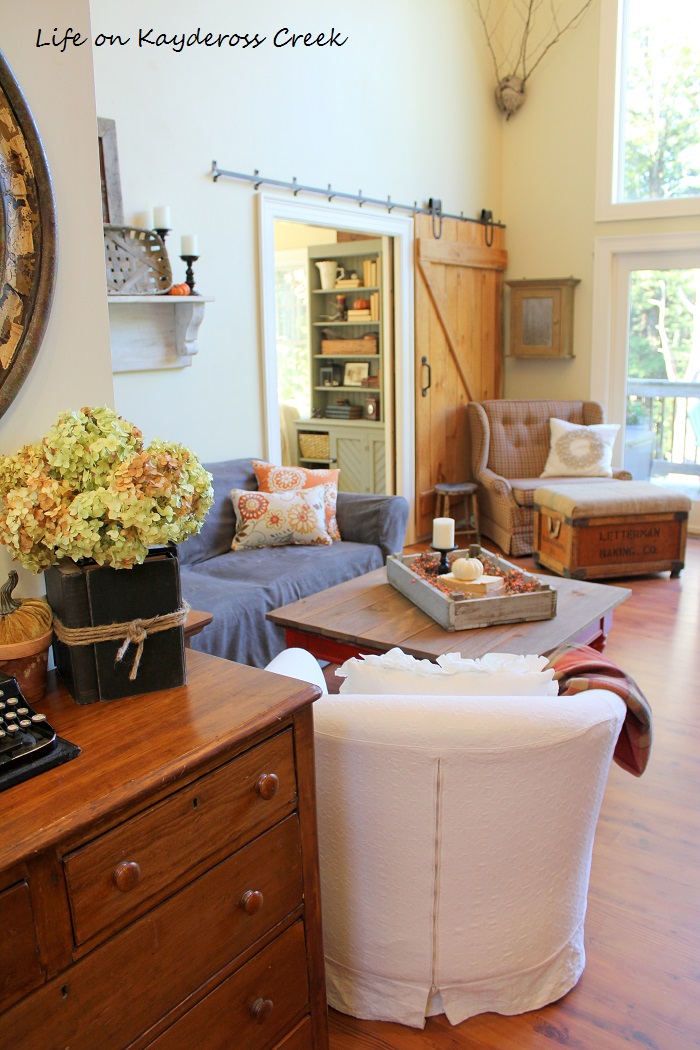 My Life on Kaydeross Creek shared a fall home tour of her beautiful rustic Farmhouse.
Meaningful Spaces shared an easy way to create beautiful no-sew pillows.
Olla-Podrida shared her crockpot copycat Panera Chicken & Wild Rice Soup that looks so delicious.
This Black Forest Gateau Roulade by Claire Justin looks and sounds so amazing.
This Caramel Chocolate Chunk Caramel Bread The Jenny Evolution has all of my favorites in it. YUM!
These easy Pumpkin Pie Milkshakes by Brooklyn Farm Girl look so yummy.
Marilyn's Treats shared her No Bake Pumpkin Cheesecake that looks amazing.
Featured Blog of the Week:
Tea Cottage Mysteries is the featured blog this week. Check out these Apple Tea Cakes that look so delicious. You can find so much inspiration from yummy recipes to great projects.
Congratulations to the top views this week! Thank you so much for partying with us last week.