Welcome to the party! Wow, what a long emotional week it has been, but I am so thankful it has a happy ending! Last Saturday night about 10:00, my dad called me to tell me something was seriously wrong with my mom. He had called 911, and they were on the way. To make a very long story short, it is a miracle that she is here with us today. She had a heart attack, and there were so many complications that her surgeon told us he did not know if she would make it. They had to shock her 10 times that night while putting in the stints. The next 24 - 48 hours would be critical. She not only survived and got to come home yesterday, but her awesome surgeon told us it was the good Lord above who saved her life. It was truly an answer to prayers that one of the best surgeons in our town was working on a holiday weekend.
Thank you so much for stopping by to join us this week. I hope you all have a wonderful weekend. I plan on catching up on my sleep.
Have a fantastic weekend, and thank you so much for stopping by to share with us this week!
Last Week's Most Viewed Posts:
Creating Really Awesome Free Things shared her gorgeous bedroom makeover. Don't miss the before photo. Wow!
Live from Julie's House shared an awesome way to recycle an old window.
Unique Junktique shared her weathered buffet and matching chalkboard.
Sadie Seasongoods shared her coastal DIY sea glass bottles. I love this!
Quirky Inspired shared her Southwest Chicken Salad that looks so delicious.
Living la vida Holoka shared her Raspberry Graham Crumble Bars.
This S'mores Coffee Milkshake by Simply Stacie looks so amazing!
Featured Blog of the Week: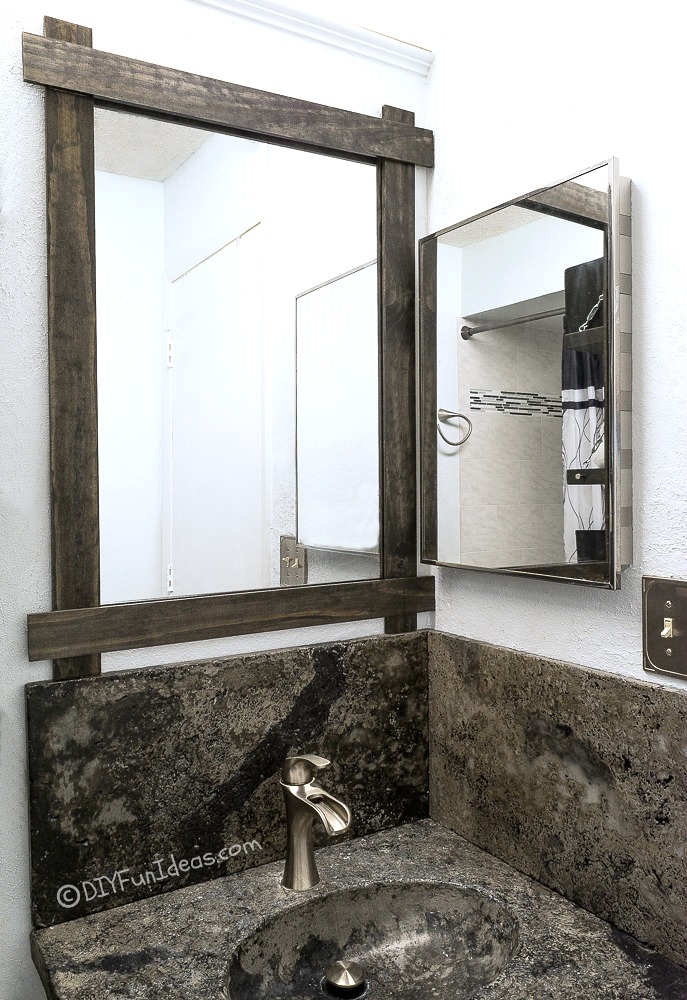 Do it Yourself Fun Ideas is the featured blog this week. You will find so much awesome DIY inspiration! Check out the post with the DIY rustic mirror photo above.
Congratulations to the top views this week! Thank you so much for partying with us last week. You can grab a featured button
here
!