Welcome friends! Thank you so much for stopping by to party with us this week. I am so happy you did!
Wow, history has been made in my city this week as we have had record flooding! My heart goes out to thousands who had their homes flooded. Several of our dear friends have 5 feet of water in their homes. So many lost everything including their cars, because it happened so fast. We have been very blessed to be on high ground. The houses on the road behind us were not so fortunate, as the lake literally has taken over so much of this area.
Please keep the entire state of Louisiana in your prayers.
Have a fantastic weekend, and thank you so much for stopping by!
Last Week's Most Viewed Posts:
Simply Vintageous shared how to create a mini gallery wall when you are short on having a large wall space. I love this!
Our Secondhand House shared her tiny walk-in closet makeover.
Debbie-Dabble shared her china cabinet all decked out for St. Patrick's Day.
Purple Hues and Me shared a great tutorial for making Easter egg flower napkin rings.
Little Free Monkeys shared a great easy way to make this DIY jewelry organizer.
A Dish of Daily Life shared this Italian Sausage Bow Tie Pasta. YUM!
My Thoughts created these adorable Easter Bunny Racers. I have to make these for my students!
Mom's Messy Miracles shared her Better Than Turtle Cheesecake that looks so delicious!
Growing Up Gabel shared yummy Black Cherry Mini Monkey.
Featured Blog of the Week: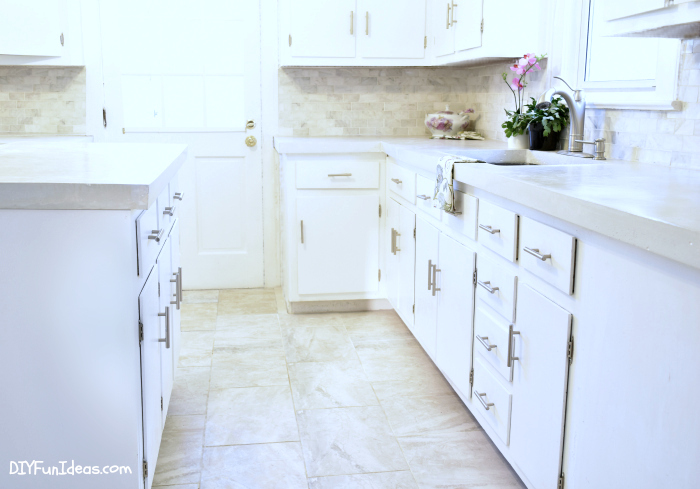 DIY Fun Ideas is the featured blog this week. You will find so many fun ideas along with many ways to use concrete. Check out this latest all white kitchen remodel with concrete countertops. Don't miss seeing the before photo of this kitchen!
Congratulations to the top views this week! Thank you so much for partying with us last week. You can grab a featured button
here
!