Happy Valentine's Day

!! I am so thankful I get to spend the party with you on this special day. Thank you so much for sharing with us this week. The posts last week were so awesome.
Don't eat too much chocolate and all that yummy candy like I have done. My students are so sweet and blessed me with lots of chocolate. Yes, I'm doing my part and eating it up. I'm probably going to need to walk an extra few miles this week. :)
Have a fantastic weekend, and thank you so much for stopping by!
Last Week's Most Viewed Posts:
There's no better way to start the party on Valentine's Day than with Atta Girl Says beautiful vignette in print, and her lovely reason behind the newspaper print.
One More Time Events shared her great tips for decorating a landing that looks gorgeous.
Simply Vintageous is once again showing her awesomeness with her beautiful black hutch. She amazes me every week!
Hop on over to Old Things New and check out her beautiful "almost" finished living room reveal which looks fabulous now.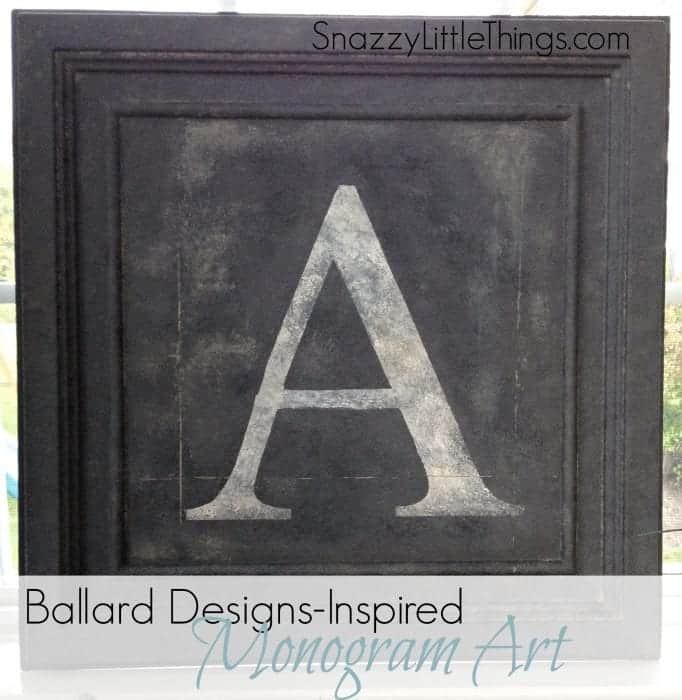 I love this Ballard Designs inspired monogram art by Snazzy Little Things. It looks just like the original.
Mom's Favorite Stuff shared this adorable nautical quote glass light block. So clever!
I'm so happy to see my friend Anna Love Craft with her beautiful knitted scarf collar.
These Broccoli Cheese Bites look so delicious by Play. Party. Pin.
Lemons and Laughs shared these Samoa Truffles that sound so good.
More than a Mom of Three shared a great way to make French toast with her Butterscotch Baked French Toast.
Shibley Smiles shared these Cinnamon Sugar Apple Sticks that would definitely be a huge hit at my house.
I am the Maven shared her yummy Dulce de Leche Dip that looks divine.
Congratulations to the top views this week! Thank you so much for partying with us last week. You can grab a featured button
here
!