Here is round one of the awesome Valentine's Day projects from the last 3 parties! There are still lots of great projects to come in the Valentine's Day feature posts coming up this week.
Lynda Bergman created this adorable heart hanger with cherub.
I love this adorable love birds wooden sign by Let's Drink Coffee, Darling.
3 Little Greenwoods shared this cheap, but awesome heart wreath.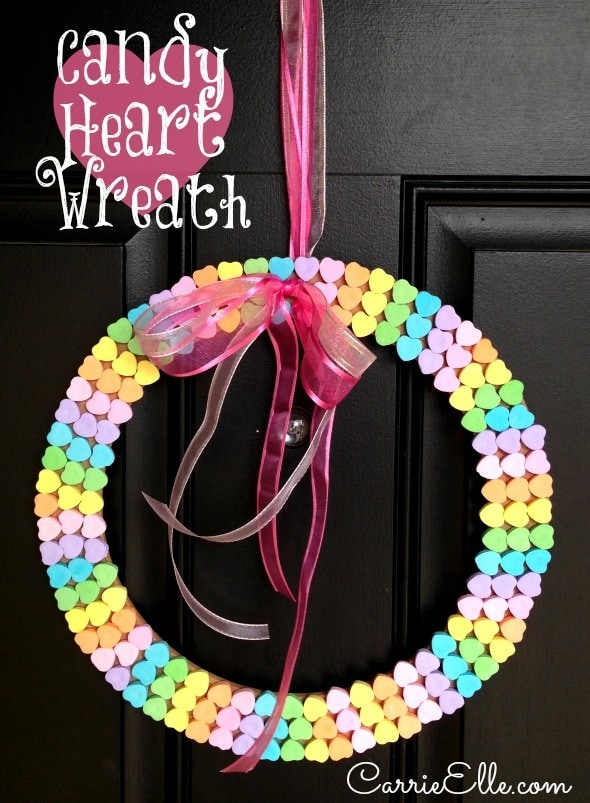 Carrie Elle created this fun and kid-friendly candy heart wreath.
Priscilla's shared her Valentine's Day chalkboard with a beautiful crocheted heart wreath.
Renewed Projects created this fun heart wreath made by rolling paper.
Vintage, Paint and more.. created this tissue heart wreath.
Practically Perfect Home got very creative with these hanger decorated hearts.
Stone Cottage Adventures shared this interchangeable heart wreath.
I love this creative love garland using puzzle pieces by Exquisitely Remarkable.
Sweet Inspirations by JP desgins created these beautiful salt dough Valentine's.
Denise....on a whim shared her cute embroidery hoop with a sweater heart.
Posed Perfection shared a great tutorial for her paper heart garland.
Night Owl Corner shared this fun marbled heart garland.
Purple Hues and Me shared a great way to make a heart candle sleeve.
How awesome is this ampersand art decor by Life in Velvet?
A Tossed Salad Life created this cute Valentine's Day tree.
24 Cottonwood Lane shared 2 great Valentine's Day printables. I love this one!
A Tossed Salad Life shared a great way to jazz up candles for Valentine's Day.
Shabby Gals added lots of glitter to dress up a bucket for that special day!
Let's Drink Coffee, Darling shared a very creative way to decorate a rock for Valentine's Day.
Thank you so much for sharing all of your awesome Valentine's Day projects with us.