Hi, friends! Welcome to another Bouquet of Talent! So thrilled to have you share your talent with us. I have been trying to post this party for over an hour now. For some reason, the new Inlinkz code is not cooperating.
I know I have been missing in action for a few weeks! I am missing you all so much!! I have been so overwhelmed by everything that's been going on. After seeing four different doctors, my mother has decided that she has no choice, but to have a major surgery to remove the very rare cancer that she has. It will be on the June 17th. I would so appreciate your prayers. She will be in ICU for at least a night or two after the surgery, and in the hospital for awhile.
I was also chosen to participate in a summer workshop out of 100 applicants. It was bitter-sweet news as I told my principal. :) Three weeks of classes, but the pay is amazing. So I just keep making a list of all the things I want to spend that money on. Please bear with me as I get through the class. My mother's surgery just happens to fall during the second week of the classes. That's the way it always goes.
I've just needed a few weeks to get some much needed rest and relaxation. I am all recovered and ready to go.
Most Viewed Link last week: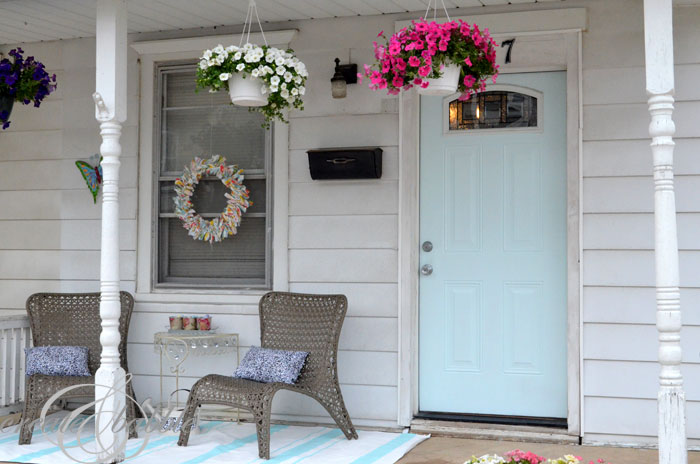 Create and Babble had the most viewed link last week for her awesome porch makeover. Congratulations, Jeanie, and thank you so much for sharing your makeover with us!!
Don't forget to link up to these awesome parties this week!