Happy Saturday! I hope everyone is having a wonderful day. Thank you so much for stopping by to join us this week. I am so sorry about no features last week. We decided at the last moment to make a quick trip out of town, and my husband was standing at the door waiting on me to just get the party link up. I made up for it with lots of awesome features this week. I love seeing all those Christmas projects and recipes.
We went to visit family last weekend. My son wanted to go, but had to work on Saturday. I was glad he was staying, because he could take care of the pets without me having to get my parents to do it. I am super thankful he stayed here now. I got a call from him last Saturday morning that someone had broken into his car. At least the joke was on them, because there was nothing valuable in there. The only thing they got was his sunglasses. We live in a gated community, and I called the lady in charge of our HOA to see if the cameras caught it. She told me a house on a street behind us had been broken into that same night, and the people weren't home! It's that time of year friends! Be careful and stay alert! I think my son slept with every light in the house on Saturday night.
Have a fantastic weekend, and thank you so much for stopping by to share with us this week!
Last Week's Most Viewed Posts:
How awesome is this DIY custom painted Christmas tree collar by
The Red Painted Cottage !
I love this flannel deer Christmas pillow by Flamingo Toes,
Sparkle shared a great tutorial for making these awesome layered ribbon trees.
Dining Delight shared her beautiful Canadian Cabin Christmas mantel.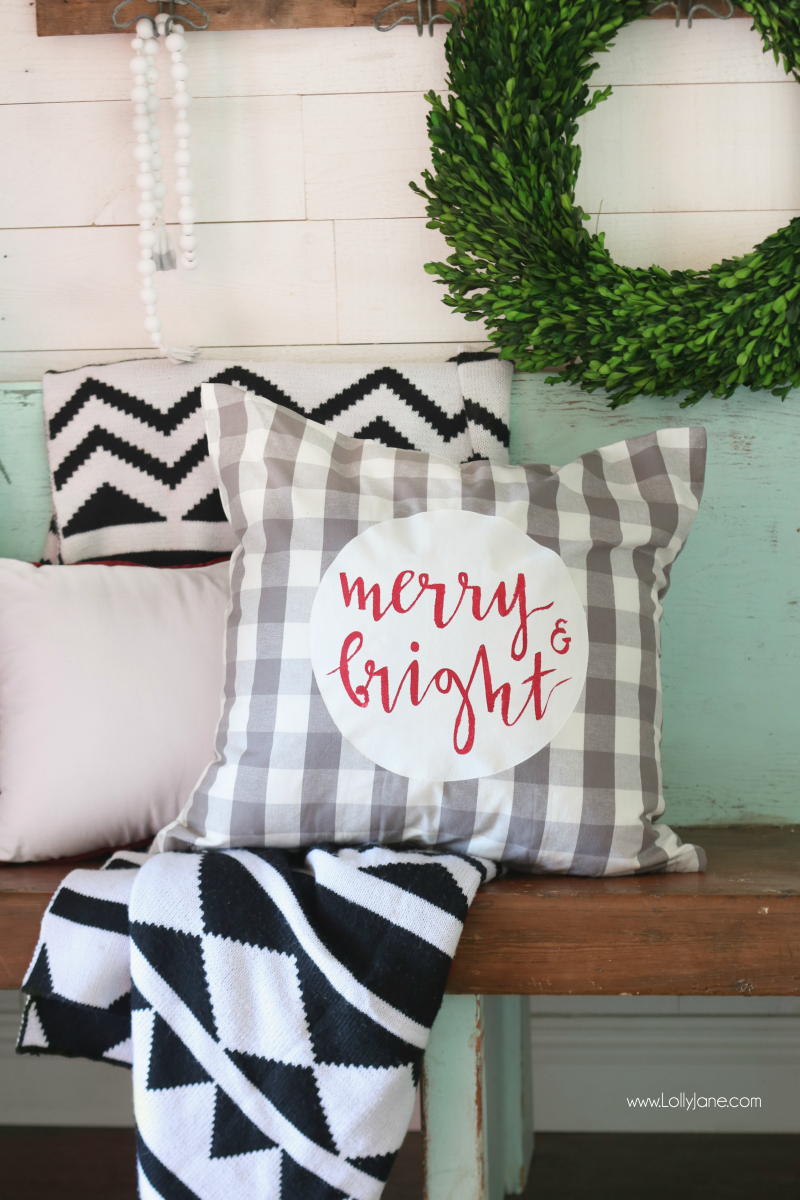 I love this merry & bright Christmas pillow cover by Lolly Jane. Check out the great tutorial along with a free cut file to make your own.
Minnie's Milestones shared how to create this beautiful poinsettia wreath.
I love this gorgeous guest bedroom all decked for Christmas by Life is Better by the Pool.
Shoestring Elegance shared how to create this DIY cozy blanket ladder for under $10. What a great idea!
Old Things New shared her beautiful trunk makeover along with a great story about how sometimes your hubby may just be right.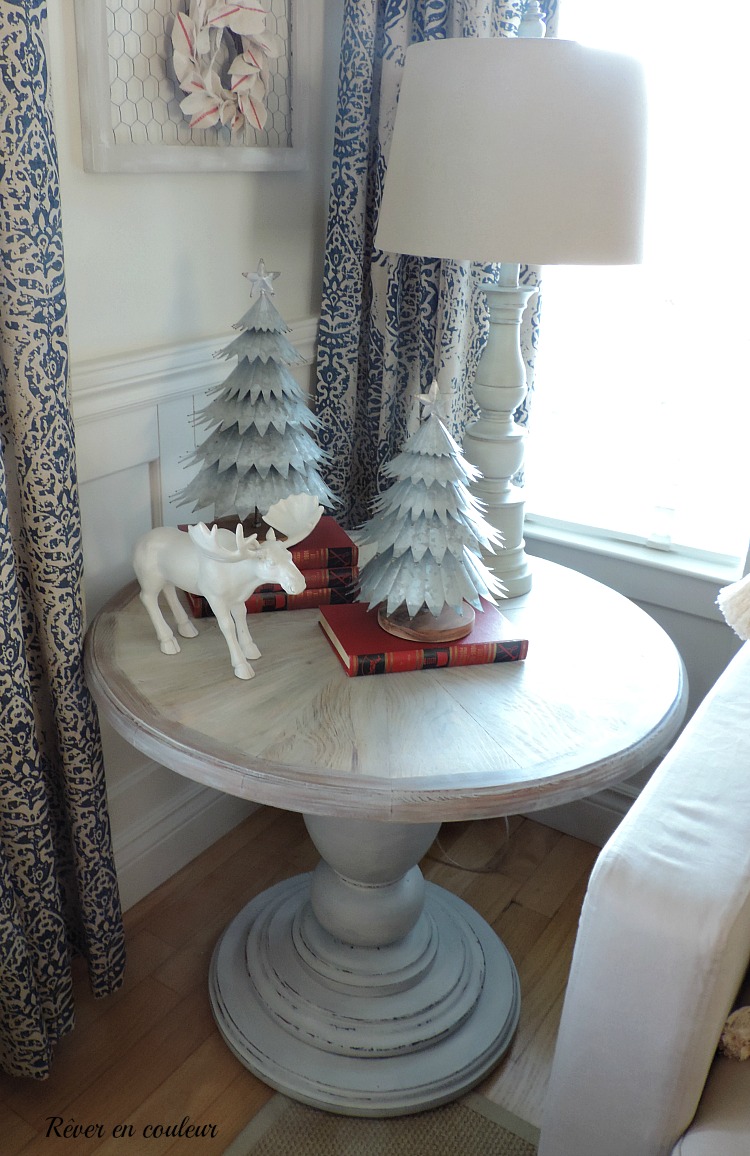 Rever en Couleur shared how to makeover a table with whitened wood. The finish is gorgeous!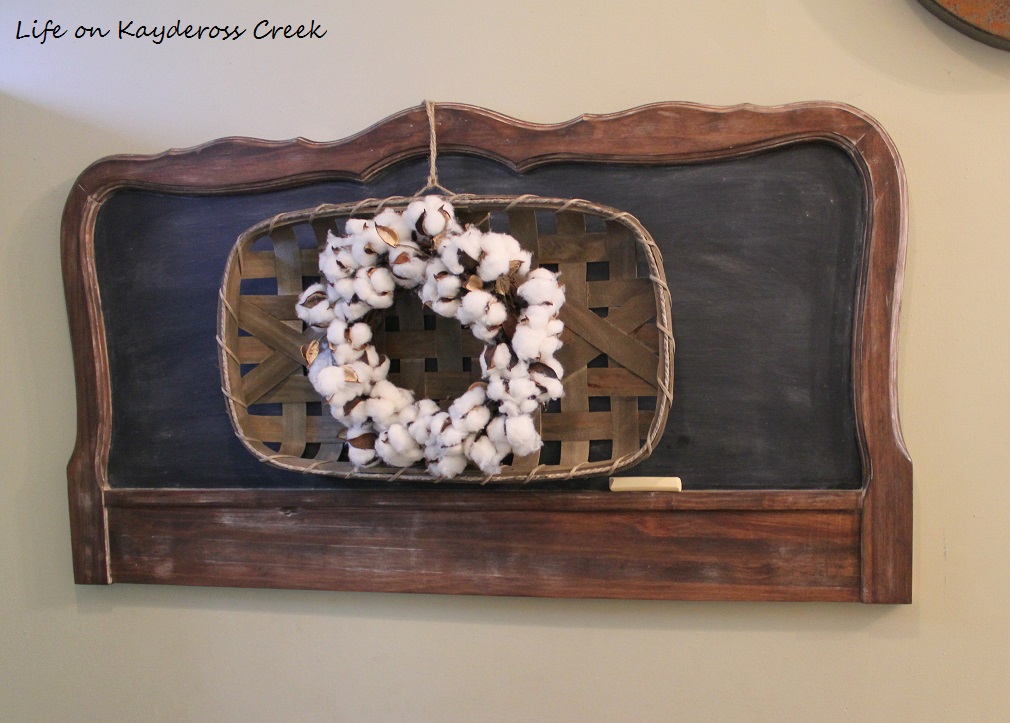 Life on Kaydeross Creek shared a very creative way to make a unique Farmhouse chalkboard.
Abbotts at Home shared a great video for making this DIY yarn tassel garland. I love it on the fireplace.
5 Minutes for Mom shared this Sauteed Zucchini with Walnuts and Cranberries that sounds amazing.
Reviews, Chews & How-Tos shared a simple meal with this Instant Pot Salsa Chicken that looks delicious.
These
Baked Brie Bites by
Living on Cloud Nine make the perfect appetizer that I can't wait to make for Christmas.
Home Cooking Memories shared how to use a Slow Cooker to make this yummy Spinach and Artichoke Dip. My favorite!!
I love these Caramel Cheesecake Pots by Mia Bella Passions!
I am the Maven shared her Hot Cocoa Waffles with Marshmallow Creme that sounds so yummy!
Gluesticks shared the perfect Christmas pastry with this Cherry Christmas Loaf.
Congratulations to the top views this week! Thank you so much for partying with us last week.