Hi friends, and welcome to another Bouquet of Talent party. I am so thrilled you stopped by to party with us! There were so many wonderful posts last week, that I am going to be doing several featured post this week. Instead of putting them all in one post, I decided to do group them by themes! You are so amazing and creative.
There were several more that I wanted to feature! Due to the pin button, it wouldn't let me copy the photo! I will just add those awesome post by link.
I hope everyone is having a great weekend, and not to overwhelmed as we rush into this Christmas season! I have been sick for the past few days, and I don't have time for that. LOL My voice was totally gone for a few days, and that made teaching this kind of difficult. My students didn't seem to mind though!!
Pick of the Bunch Fabulous Features: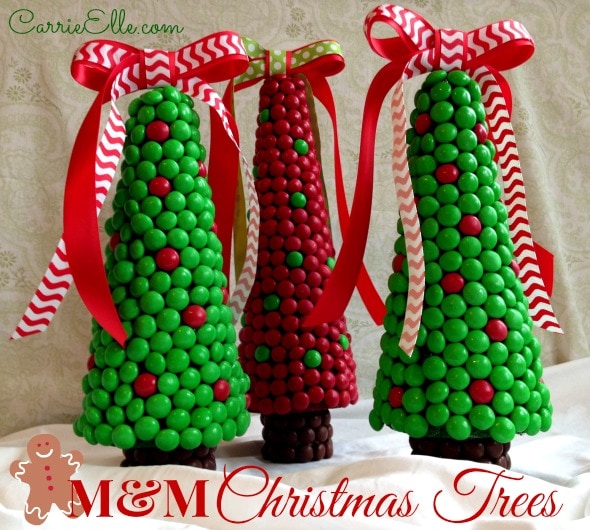 How cute are these M & M Christmas trees by Carrie Elle?
This awesome rustic log centerpiece by Yesterfood was a party favorite! I love it!
I love this Gingerbread Christmas tree by FitzBirch Crafts!
Congratulations to the top views this week! Thank you so much for partying with us last week. You can grab a featured button

here

!
Please be on the look out for the big Christmas project roundup featuring the awesome projects from last week.
Don't forget to link up to these great parties this week!
Looking to make some new friends followers, you can join our
Social Media Roundup
each week. We love to make new friends!